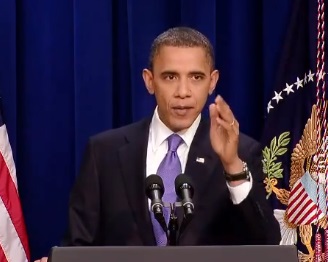 Just because Barack Obama opposes the will of the American people expressed on November 2 does not mean he has not learned a lesson from the midterm elections. This week, he announced his support to pass an amnesty act benefiting the fastest-growing segment of the Democratic Party's coalition, which provided the critical margin to liberals in several closely contested races.
On Tuesday, Obama met with members of the Congressional Hispanic Caucus to support passing the DREAM Act during the lame duck session. That measure would provide U.S. citizenship to illegal immigrants who could "prove" they have been in this country at least five years and who completed two years of college or served in the military. Obama and his fellow Democrats understand the urgency of acting while Democrats still control both houses of Congress. Rep. Luis Gutierrez, D-IL, announced in a public statement, "I told the president we need him now and that we cannot waste another day and must push for a DREAM Act vote in the House and Senate during the lame-duck." Gutierrez added, "By passing the DREAM Act, we have an opportunity during this lame-duck session to make a down payment on the immigration reform voters want" – his euphemism for mass amnesty.
Obama reportedly told Gutierrez he is "all-in" for rounding up the repudiated members of the 111th Congress to pass the DREAM Act before the 112th can object.
Why would he object? Hispanics are quickly becoming an electoral firewall for unpopular left-wingers facing re-election, and Obama hopes he will be but one of their future beneficiaries.
The Future Democratic Voter Enrollment Act
Just how wedded are Hispanics to the Democratic Party? The Pew Research Center found that in the 2010 election, the vast majority of Hispanics voted for non-Hispanic Democrats over Hispanic Republicans. In Nevada's governor's race, 64 percent of Hispanics voted for Democrat Rory Reid over the state's first Hispanic Governor-elect Brian Sandoval, despite the latter's advertising on Hispanic television. In fact, fewer Hispanics supported Sandoval than Republican Jim Gibbons in 2006. (Gibbons got a whopping 37 percent.) According to a Latino Decisions poll, 61 percent of New Mexican Hispanics favored white Democrat Diane Denish over the state's first Hispanic Governor-elect, Republican Susana Martinez (38 percent). (True, the poll was sponsored by the National Council of La Raza, SEIU, and America's Voice; however, it seems in line with other national examples.) Although a bare majority (55 percent) voted for Florida Senator-elect Marco Rubio, a large percentage of those are Cuban Americans who are disproportionately Republican. Stripping them out of the equation leaves another Democratic blowout.
Non-Hispanic Republicans fared much worse. Once-and-future Governor Jerry Brown won 64 percent of the Hispanic vote on his way to beating Meg Whitman. Nevada's Hispanics supported Democratic Senate Leader Harry Reid over Republican Sharron Angle by a margin of 68 percent to 30 percent. (Read the full state-by-state poll here.)
Although it is generally taboo to discuss voting patterns by race or ethnicity, Hispanic preference for Democrats is an open secret. The dean of inside-the-Beltway columnists, David Broder, wrote a column in The Washington Post in April entitled, "Soaring Hispanic population will have a political impact." Broder noted that since 1993, "the number of House districts where minorities made up at least 30 percent of the population nearly doubled, going from 109 to 205 – almost half the House of Representatives." The vast majority are Hispanics, who have replaced blacks as the nation's largest minority group – a fact he and the National Journal's Ronald Brownstein indicate bodes well for Democrats.
Greater experts agree. Bill Clinton told Meet the Press that, while the Vast Right-Wing Conspiracy is out to get Obama, it is "not as strong as it was because America has changed demographically." He added Obama would not suffer a midterm blowout like he did in 1994. "There's no way they can make it that bad," he said. "The country is more diverse."
In fact, Congressman Gutierrez played the Hispanic bloc vote card this week while shilling for the DREAM Act. "Three U.S. Senators – Senators Reid, Barbara Boxer, and Michael Bennet – and many other Democratic candidates in state and federal races, owe their jobs to the support of Latino and immigrant voters," he said.
Pew reports that already more than "9% of eligible voters nationwide are Latino, up from 8.6% in 2006." The Migration Policy Institute estimates 2 million more may be eligible for legalization under the DREAM Act.
Not only will future Democrats benefit from this trend, but so has Obama. No less than 79 percent of young Hispanics voted for Obama in 2008. Adding a few million to their numbers benefits him greatly.
In fact, even illegal immigrants have played an increasing role in American elections.
Thus, Obama supports shoving this bill down America's collective trachea. He has been angling for the opportunity since taking office – appointing Open Borders activist Hilda Solis as his Labor Secretary, heeding the union activists who hope to add the newly legalized to the rank-and-file. The president has been passive-aggressively fomenting an immigration crisis to blackmail Congress into passing amnesty. The New York Times reported the Obama administration has simply stopped deporting young illegal aliens this summer – an exemption that applies to 726,000 people – because they may be eligible for the DREAM Act, in anticipation of action. The Justice Department has also dismissed thousands of cases against older illegal immigrants in expectation of greater things yet.
Democrats in the lame duck Congress have every incentive to pass the act in hopes the newly registered voters – or those who impersonate them at the polls – will sweep the Democrats back into power in a few years.
Meanwhile, Michelle Malkin is warning of possible Republican defections on the bill, especially Kay Bailey Hutchison. But numerous Republicans, including John McCain and Orrin Hatch, have endorsed various incarnations of the bill.
To state the obvious, this is not "the immigration reform voters want." The majority of Americans support Arizona's immigration law, which Obama has waged full-scale war against. Although 68 percent of Americans support building a border fence, the federal government has built only half of the 700-mile fence authorized in 2006. Every poll shows voters want the border sealed first, and remaining illegal immigrants dealt with later.
Obama has endorsed this bill as part of his long-term hope to create a permanent left-wing voting constituency in the United States. If this bill passes, it should pass by a straight party-line vote, and the incoming Republican House should repeal it as its first act. Any Republican foolish enough to vote for it should expect a primary challenge. And future Republican nominees can plan on facing a large and growing vote deficit comprised of those whose first act in this country was to break the law.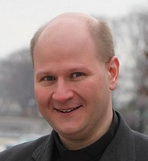 Ben Johnson is U.S. Bureau Chief of LifeSiteNews.com, the guest host of "Nothing But Truth with Crane Durham" on AFR Talk Radio, and the author of three books. His personal website is TheRightsWriter.com. Connect with him on Facebook and follow him on Twitter.
Cross-posted at the Impeach Obama Campaign.