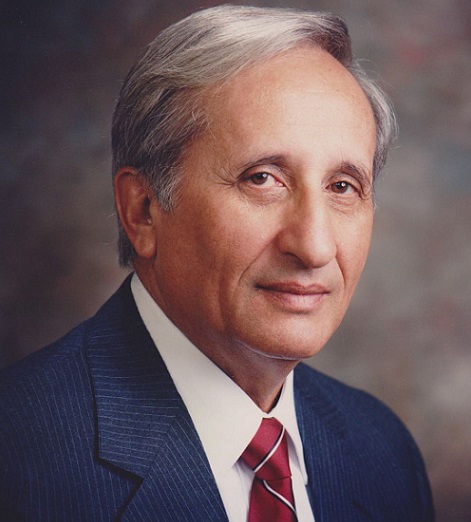 Joseph J. Fauliso, 1916-2014.
HARTFORD, CT, August 25, 2014 (TheRightsWriter.com) – Joseph Fauliso held his office for longer than anyone in a century. He passionately defended life from birth to natural death, calling abortion the greatest atrocity in world history. And he was a liberal Democrat whose death is totemic of the suppression of pro-life politicians in his party.
Joseph J. Fauliso passed away last Wednesday, August 20, at the age of 98. He served as lieutenant governor of Connecticut for a decade, from 1981-1991, a job he took after he had already made plans to retire from politics. Fauliso was elected to the state Senate in 1966 and, after serving as its leader – where he helped turn back assaults on life that included an early euthanasia measure – he was poised to resign in 1980. But Connecticut Governor Ella Grasso asked him to stay on, then soon left office herself. William O'Neil, the lieutenant governor, became governor and tapped Fauliso as second-in-charge.
Fauliso represented a wing of the Democratic Party that is all but extinct: the Democratic Catholic politician for whom "Catholic" is the noun rather than the modifier. The Connecticut Mirror wrote that:
Fauliso had come of age during the Great Depression and the New Deal of Franklin D. Roosevelt as the son of a blue-collar worker, an experience that friends say shaped his view of the role of as a protector of the poor.

But he also was a devout Catholic, aghast at the legalization of abortion after the U.S. Supreme Court's 1973 ruling in Roe v. Wade. Known for his flowery and passionate oratory, his floor speech was credited with helping to defeat right-to-die legislation in 1979.

He and O'Neill struggled at times to reconcile their own conservative views with a legislature that was becoming more liberal during the 1980s.
The convictions of some self-styled "pro-life Democrats" are, at best, rather tepid (like those of some self-styled "pro-life Republicans"). Not so for the lieutenant governor of deep-blue Connecticut.
In January 1987, he took part in the Hartford march for life, where he dismissed calls to drop the allegedly contentious and divisive social issue.
"The abortion issue will not fade away," he said. "It is the worst Holocaust in the history of mankind."
Note well: His outspoken support for life posed no impediment to his electoral success.
Fauliso promoted liberal economic policies many of my readers would reject – and some would support. But he found no contradiction straddling the two parties' orthodoxies: He believed the party of the underdog and the downtrodden should advance policies that protect the most powerless in society: The "unwanted" baby, the "useless" elderly, the sick who would be "better off" with a heavier opium drip.
That was the Democratic Party of Pennsylvania Governor Robert Casey, of Florida Governor Reuben Askew, of Sargent Shriver, pro-life Christians all.
This wing of the Democratic Party suffered its own slow euthanasia beginning in the 1980s, as politicians like Jesse Jackson, Dick Gephardt, and Al Gore changed their views to maintain their political viability. Today, abortion has morphed into the DNC's foremost litmus test, one Fauliso would not pass. His party, and our country, is the worse for it.
May he rest in peace.
H/T: Peter Wolfgang of the Family Institute of Connecticut.

Ben Johnson is U.S. Bureau Chief of LifeSiteNews.com, the guest host of "Nothing But Truth with Crane Durham" on AFR Talk Radio, and the author of three books. His personal website is TheRightsWriter.com. Connect with him on Facebook and follow him on Twitter.