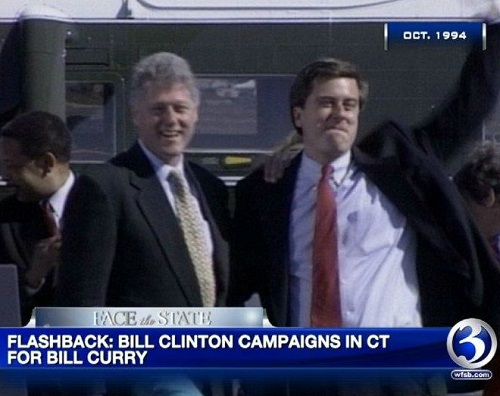 WASHINGTON, D.C., November 24, 2014 (TheRightsWriter.com) – The Democrats' "war on women" theme was so transparently over-the-top that it made "women feel manipulated by a man." The assessment that the ubiquitous meme seemed exploitative comes, not from James Dobson or Gary Bauer, but from Bill Curry, a two-time Democratic candidate for governor of Connecticut and a former domestic adviser to President Bill Clinton (who knew a thing or two about manipulating women himself).
Curry made his statement the day after the 2014 midterm elections to consumer activist and three-time presidential candidate Ralph Nader.
Curry said that Democratic consultants – who also represent "large corporate interests" – are in politicians' "last circle of advisers before going out to cast their vote or give their speech."
"The effect of the consultants on this debate has been overwhelming," Curry said. "Among other things, it turns [Democratic politicians] into the most transparent puppets."
U.S. Senator Mark Udall of Colorado was exhibit A. Curry said, as "a decent senator from a powder blue state," Udall "shouldn't have been in any trouble at all – and this consultant-think totally infected him."
Udall railed against Cory Gardner's alleged desire to outlaw contraception and abortion so tirelessly that a reporter for the Denver Post dubbed him "Mark Uterus." Already by September, Lynn Bartels wrote, "If Colorado's U.S. Senate race were a movie, the set would be a gynecologist's office, complete with an exam table and a set of stirrups."
Curry said Udall's political consultants recycled what they thought was a winning issue, because they are out-of-touch with anyone outside a corporate boardroom or the Beltway.
"When the consultants took the issue over, what they really did was make women feel manipulated by a man more than defended," Curry said. "Women have had to have really sensitive antennae for when men are just using them. And I think the way in which he used the issue of reproductive freedom in that race, I don't think it got him any women's votes in the end. I think that they just felt manipulated." (The discussion begins at approximately 16:20 of the audio above.)
Nader predicted that the damage is not yet done. "Mary Landrieu's gonna lose in the run-off," he forecast. Polls show Republican Bill Cassidy likely to replace the Louisiana Democrat.
"The first thing they ought to do is fire all their generals, but they probably won't," Curry said on the episode of Nader Radio, recorded one day after the 2014 midterms.
"When the quarterback consistently loses, they replace the quarterback," Nader agreed as he called for "three-time losers" Nancy Pelosi, Steny Hoyer, and Steve Israel to be fired from their campaign leadership positions for losing the House elections in 2010, 2012, and 2014.
Pelosi and Hoyer remain the top House Democrats, but Pelosi named New Mexico Rep. Ben Luján to replace Israel as head of the Democratic Congressional Campaign Committee. Israel, who quit the DCCC after two terms on November 6, defended his performance in 2014, saying, "We fundamentally made the right decisions."
The prevalence of Beltway consultants has bedeviled both parties, causing them to neglect the sort of issues that would motivate their grassroots to get-out-the-vote.
Curry has taken his party to task for losing touch with the economic concerns of the American people, the winning issue that propelled Democrats into a national majority from FDR until the 1970s.
"Democrats are in denial about this," he said. "They truly believe, or seem to believe, that you really can serve God and Mammon. That you can do all your fundraising on Wall Street and then still stand for average people."
"In our party, there is no discussion. We have no independent think tanks, we have no public policy debate," Curry said.
He called for "a real, flat-out, open, hard-fought debate over policy, over values, and where necessary, challenges to the careerist politicians enthralled to money interests who today are still running the show."
"It doesn't help us to be in an endless feud with Fox News," he said. "This discussion ought to be with the American people about real, practical solutions to the problems that they face in their lives, and which we face as as society."
"That's not a discussion that Democrats in their present form seem inclined, let alone prepared, to have."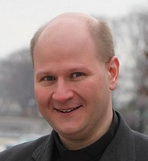 Ben Johnson is U.S. Bureau Chief of LifeSiteNews.com, the guest host of "Nothing But Truth with Crane Durham" on AFR Talk Radio, and the author of three books. His personal website is TheRightsWriter.com. Connect with him on Facebook and follow him on Twitter.
Cross-posted at LifeSiteNews.com.