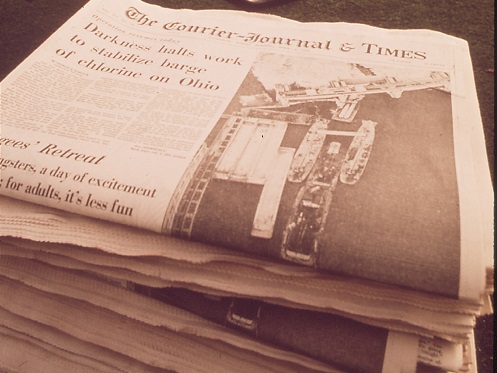 LITITZ, PA, November 25, 2014 (TheRightsWriter.com) – As a journalist, you often write stories you believe are important that receive little feedback or attention. But occasionally, you know what you wrote made a difference.
When abstinence speaker Pam Stenzel was invited to speak to high school students in Lititz, Pennsylvania, she found herself besieged by stories portraying her as a shouting, screaming, "lightning-rod" who spouted hateful-sounding things about sexually active girls.
There was just one problem: The quotations were made up. At least, as far as we can tell, they were.
Stenzel allegedly told a high school audience in West Virginia: "If you take birth control, your mother probably hates you," and "I could look at any one of you in the eyes right now and tell if you're going to be promiscuous."
However, Stenzel and the school's principal (who was in attendance) deny that she ever said either phrase, and there is no recording of her ever saying anything remotely like it.
Yet somehow these quotations were sprinkled throughout the reporting of Kara Newhouse, a reporter for Lancaster Online. The backlash resulted in Stenzel's speeches to the local high school and middle school being canceled.
I researched Newhouse's background – as a partisan of the Occupy Wall Street movement, which was disrupting pro-life events in 2012; a blogger for a "feminist" website; and an apologist for Honduran socialists and Palestinian causes – in this piece. And I contacted her editor to ask if Newhouse were the best possible choice to write such an article.
Reporter Lynn Rebuck of the local newspaper, the Lititz Daily News, took notice of my story and followed up with her own:
Johnson writes that he reached out to LNP executive editor Barb Hough Roda for comment, but Roda reportedly did not reply. LititzDailyNews.com has emailed Roda multiple times for comment on the Stenzel articles over the past four weeks, most recently on Thursday, but she has never replied…

Newhouse, whose strident reporting of Stenzel's planned appearance was criticized by Warwick School District in a statement released in October, was noticeably absent from the abstinence assembly on Wednesday night at the high school.

Was Newhouse benched by Barb Roda in the wake of Johnson's article? An email sent to Roda by LititzDailyNews.com went unanswered yesterday. Newhouse has never replied to requests for comment.
The Daily News notes that the final story reflected some of my concerns, including finally asking Stenzel about the purported quotations. Newhouse did not cover the speech; instead, LNP Reporter Tom Knapp questioned Stenzel about the incendiary statements, according to Rebuck's account of the event:
"People have brought up things like 'If you're on birth control, your mother hates you,'" Knapp said.

"Which I have never said," Stenzel quickly said.

"You've never said that?" Knapp asked.

"Never in a million years," Stenzel said.

Stenzel's quote made it into print on LancasterOnline, LNP's website, late Wednesday night, after 2,000-plus Warwick students, ninety-five percent of whom had not been opted out of the daytime assemblies, were denied the opportunity of hearing her non-faith-based message of the risks of sexual behavior and the rewards of abstinence together as a student body.

Editor's Note: LititzDailyNews.com has emailed Barb Hough Roda and Kara Newhouse this morning for comment about Mr. Johnson's article and assertions. If either replies, we will update the story.
A local reporter with a pronounced left-wing political outlook appears to have spiked Stenzel's speech, presenting her as a spittle-inflected radical whose every thought is dedicated to "slut-shaming." Our exposé helped show how mainstream media reporters with a political agenda could affect small-town America and deprive students of the right to hear a positive, goal-oriented message.
The story echoes the experience of another victim of phony quotations: Rush Limbaugh. When he sought to purchase the St. Louis Rams in 2009, "reliable" media rolled out phony quotations purporting to show his support for slavery. Although Limbaugh never said such things, the resultant controversy destroyed the deal and denied him his goal. The Left's willingness to falsely assassinate their enemies' character should inform all media consumption.
It also shows how local media apparently feel no need to respond to questions about the veracity of their reporting, as long as their potential victims believe in responsibility, temperance, and self-control.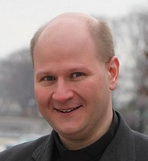 Ben Johnson is U.S. Bureau Chief of LifeSiteNews.com, the guest host of "Nothing But Truth with Crane Durham" on AFR Talk Radio, and the author of three books. His personal website is TheRightsWriter.com. Connect with him on Facebook and follow him on Twitter.
Cross-posted at LifeSiteNews.com.