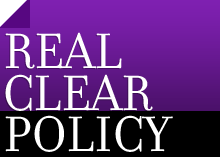 WASHINGTON, D.C., March 20, 2015 (TheRightsWriter.com) — Real Clear Policy has posted my most recent article about what Senate Democrats could learn from Democrats in Albany, New York. I point out that New York Democrats had just stopped holding up aid for human trafficking victims after delaying the legislation for two years:
When it comes to the politics of human trafficking, the Democrats in Washington could learn a lot from the Democrats in Albany. New York Democrats — a phrase that hardly bespeaks moderation — have seen the results of denying aid to modern-day slaves over abortion, and they are fleeing in retreat.

In the U.S. Senate, Democrats recently brought a vote on the Justice for Victims of Human Trafficking Act to a screeching halt because an obscure provision would restrict abortion funding. As it turns out, it would affect a minuscule amount of money. Since the language, which is based on the Hyde Amendment, contains a rape exception — and since sex-trafficking victims are rape victims — these "limitations on spending wouldn't have anything to do about the services available under this act," as Sen. John Cornyn (R., Texas) said on the Senate floor this week.

The bill applies the Hyde Amendment to victim-compensation fees taken from traffickers, and not merely taxpayer subsidies, which does represent a further restriction — albeit of the most modest kind. Theoretically, it could deny abortion funds to labor-trafficking victims or those who become pregnant through consensual sex. This tiny risk to a fraction of Planned Parenthood's bottom line caused Democrats to launch a filibuster and — with four notable exceptions — to vote against cloture on Tuesday.

Seeing Senate Democrats filibuster a bill to fight human trafficking over abortion, state legislators in New York must have thought they were watching Groundhog Day. One day earlier, they had brought their own two-year-long abortion battle to an end.
I have always admired RealClearPolicy.com and am humbled to be published there. It would mean a lot if you would take the time to like and share this link. I'd be most grateful if you would take a second to thank RCP for publishing your humble narrator.