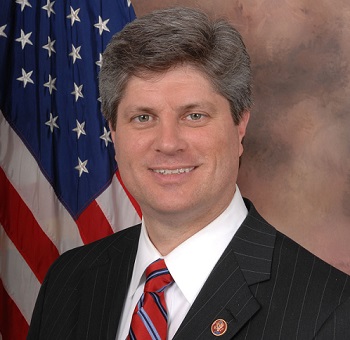 LINCOLN, NE, March 9, 2015 (LifeSiteNews.com) – A pro-life congressman's office was the target of vandalism because he supports the right to life.
Abortion activists sent a "glitter bomb" to the local offices of U.S. Representative Jeff Fortenberry, R-NE, last Wednesday.
"Congrats, you've earned this for trying to deny women their right to choice," the letter – sent by "Glitter Bombs for Choice" – read. "Mind your own uterus."
Fortenberry has a 100 percent lifetime voting average from National Right to Life and an 83 percent conservative voting record from Heritage Action.
The letter – which was sent under a fake name and contained an erroneous return address – had been sent to the Congressman's offices in Lincoln, Nebraska, but Fortenberry was in Washington, D.C., at the time.
The FBI, postal officials, and local police were alerted and have scanned the envelope for fingerprints.
"To resort to these tactics in a heightened threat environment is reckless and a waste of precious law enforcement resources," he said.
His spokeswoman, Jennifer Allen, said, "You can certainly disagree with your member of Congress or any member of Congress, but this is pretty reckless and irresponsible," she said. "It's just a huge waste of everybody's time and resources."
This article originally appeared on Monday, March 9, 2015, at LifeSiteNews.com.