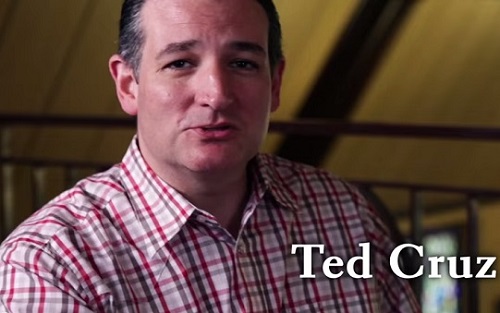 In post-Christian America, people suffer for exercising common sense. Now, one Republican presidential candidate is drawing attention to the plight of faithful Christians in a powerful new video.
Senator Ted Cruz believes that God-given rights and a Bible-based worldview are at least as important as homosexuals' "right" to force Christians to bake a cake, take their "wedding" photos, or rent out their chapels and sanctuaries for ceremonies that violate their conscience.
In a new video, Cruz talks with Iowa couple Dick and Betty Odgaard, the proprietors of Görtz Haus and Gallery, a restored Lutheran church that hosts more than a dozen weddings a year. Or at least, it used to, when the state government stepped in.
Two male homosexuals sued in 2013, when the Mennonite couple refused to allow their business in Grimes, Iowa, to be used for a gay "marriage."
The men, Jared Ellers and Lee Stafford, contacted the  Iowa Civil Rights Commission at once, and a media witch hunt ensued.
"It was devastating to hear that we were bigots, we were homophobes, we were haters," Betty says in the video.
Ultimately, the couple paid a $5,000 fine and had to acknowledge that, as business owners, they could not exercise their faith in the marketplace.
Without wedding revenue, the cornerstone of their enterprise, they had to close their business.
That decision has been "painful," Dick Odgaard tells the senator. "We just can't support it. So, by the end of August, we'll be shutting our doors."
Cruz clearly connected their plight with an oppressive government that tramples on the views of its Christian subjects.
"Your story is powerful. Your story is inspirational and inspires me," Cruz tells the couple. "And it inspires millions of believers, believers of many faiths across this country who want to live in a land where we're free to live out according to our faith and our convictions and it's not second guessed by the government stepping in and saying, 'We don't share your faith and we're going to shut you down.'"
"God bless you," he concludes.
Sen. Cruz and the Odgaards will reunite on August 21 at a "Rally for Religious Liberty" in Des Moines.