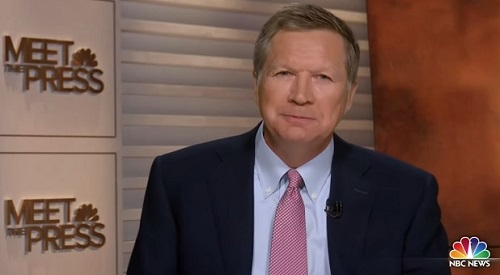 Ohio Governor John Kasich has made yet another troubling hire in his yet-unannounced presidential campaign.
His nonprofit, New Day for America, has hired Matt David, a leader of the misnamed group Young Conservatives for the Freedom to Marry, a group of Republicans who support redefining marriage.
He will join John Weaver, a liberal Republican and sometime Democrat who has made war on conservative Christians in past presidential primaries, and Fred Davis.
The trio worked together to try to unseat South Carolina's conservative governor, Nikki Haley, by backing Republican-turned-Independent Tom Ervin. (Ervin eventually endorsed the Democrat, whom Haley crushed.)
Hiring anti-conservative advisers who support the LGBT political agenda and have tried to elbow Christian candidates out of the political process? As Morton Blackwell always says, "Personnel is policy."
Personnel may not be the only problem. Although Kasich says he opposes redefining marriage, he recently attended a gay "wedding" ceremony along with Rick Hodges, the second party in Obergefell v. Hodges — the one who was supposed to be defending the state constitutional amendment upholding traditional marriage.