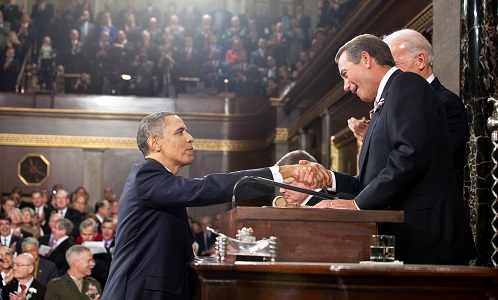 The nation's conscience was shocked. The electorate demanded action. Political leaders saw an opening.
The Congressional Republican leadership snatched defeat from the jaws of victory.
After a pro-life investigative group exposes Planned Parenthood's practice of harvesting and selling fetal organs, political leaders seemed poised to defund the abortion giant. Congressional investigations ensued.
But now both halves of the Congressional leadership have decided to derail these efforts.
Presidential hopeful Rand Paul introduced an amendment in the Senate to eliminate all funding of Planned Parenthood. As the first video emerged, he promised "to do whatever I can to stop them and will introduce an amendment to pending Senate legislation to immediately strip every dollar of Planned Parenthood funding."
For once, a politician was as good as his word.
That didn't sit well with his fellow Kentuckian, Senate Majority Leader Mitch McConnell, who decided to "fill the tree" — loading the legislative calendar so that amendments to must-pass bills would never come up for a vote.
McConnell instead decided to "fast-track" a stand-alone bill that would defund Planned Parenthood — a bill that he knows will never pass.
An amendment needs only a majority of votes in the Republican-controlled Senate. But a separate bill has to pass a Democratic filibuster, gaining at least 60 votes.
Not all 54 Republican senators are pro-life, and only a handful of Democrats call themselves "pro-life."
To be clear, McConnell killed the best chance to end taxpayer funding of a massive, billion-dollar industry that kills more than 300,000 babies a year and receives more than half-a-billion dollars — 45 percent of its total budget — by vacuuming the funds out of the wallets of American taxpayers against their will.
Sen. McConnell's move follows House Speaker John Boehner's statement that efforts to defund Planned Parenthood would be stalled for the foreseeable future, because he needed to get more "facts first."
Although they've stymied pro-life efforts on more than one occasion, Republican congressional leaders have taken pains to punish members who refuse to tow the party line on issues like, well, voting for themselves for leadership positions — despite their total lack of popularity, according to polls.
They also brought the hammer down on anyone who opposed the Trans-Pacific Partnership (TPP), another measure that a majority of Americans oppose.
Boehner and McConnell cannot be slighted for lacking leadership. They are pulling out all the stops to lead the Republican Party to the wrong destination.