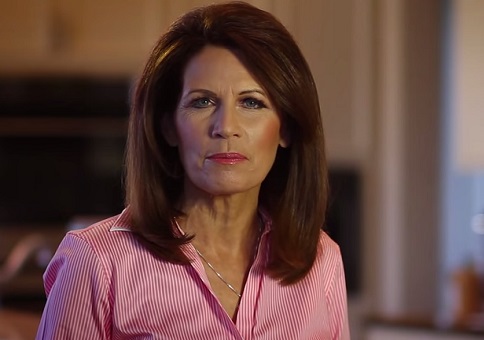 In an online video, former Congresswoman Michele Bachmann of Minnesota has weighed in on the growing controversy over Planned Parenthood's sale of aborted babies' body parts, calling its business models and practices "as sick as it gets."
Bachmann addressed the abortion provider's objection to informed consent laws, which allow mothers the opportunity to see their unborn babies on an ultrasound before committing to an abortion.
"Planned Parenthood opposes women seeing their baby's picture on an ultrasound machine before they have an abortion. They call that torture," she said. "But Planned Parenthood insists on using ultrasound machines themselves when they harvest a baby's body parts."
The technology allows abortionists to determine which parts to "crush," in the words of Dr. Deborah Nucatola, the director of medical services at Planned Parenthood, whose words were caught on tape.
"Planned Parenthood is committed to the destruction of unborn people, and it's big business," Bachmann said. "Let's say it: That's sick, as sick as it gets."
The three-minute video, which was produced for her political action committee MichelePAC, asks lawmakers to end federal funding — an issue that will come before Congress on Monday.
"Why should Planned Parenthood get $500 million in free money if they're found to be running a crime syndicate?" she asked. "Planned Parenthood isn't above the law."
The 2012 Republican presidential hopeful, with a spotless pro-life record, revealed her motivation for her beliefs at the beginning of the video. "I believe God created nature, beauty, and us — His people," she said.