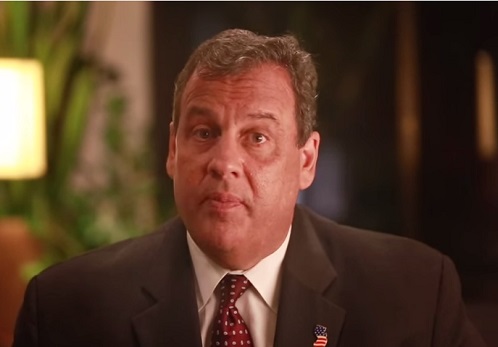 Chris Christie hopes to land in the White House, but he may end up being taken before the Supreme Court. Attorneys have asked Supreme Court justices to review New Jersey Assembly Bill No. 3371 ("A3371") – signed by Christie – which bans minors from voluntarily receiving "reparative therapy." The sessions, conducted by trained psychologists, do not promise to "cure" homosexuals but can help reduce unwanted homosexual attraction.
In children, such feelings can be triggered by sexual abuse.
Christie signed the ban into law in August 2013, after a massive campaign by the Southern Poverty Law Center and the homosexual lobby presenting the treatment as "dangerous" and a violation of "truth in advertising" laws.
Christie's ban hurt people, especially young people, according to Liberty Counsel founder Mat Staver, whose practice is representing one such New Jersey teenager.
The teen, known only as "John Doe" due to his age, has a deeply held religious belief that homosexuality is immoral and does not wish to have disordered sexual desires. Staver said the young man's contact lust for members of the same sex caused him to suffer "severe anxiety, depression, daily thoughts of suicide, and one attempted suicide."
But after the received reparative therapy counseling, he was able to eliminate all of his thoughts of suicide and "significantly reduced" his unwanted same-sex attractions.
Then the state – and one Republican presidential candidate – stepped in. Christie became the second governor in the country to sign such a ban – following California's uber-liberal, Jerry Brown.
Staver said the move is harmful and unconstitutional.
"The New Jersey legislature, and now-presidential candidate for the Republican Party, Governor Chris Christie, had no place interjecting their politically motivated assault on the fundamental rights of this minor and his parents," said Staver. "The state's efforts to silence one viewpoint on same-sex attractions is simply unconstitutional."
Staver cites the High Court's recent ruling in Reed v. Town of Gilbert that viewpoint-based discrimination violates the First Amendment right to freedom of speech. He expects to prevail.
After making it more difficult for young men to practice their faith and for religious advisers to offer counseling, does Christie deserve to prevail in the 2016 primaries?