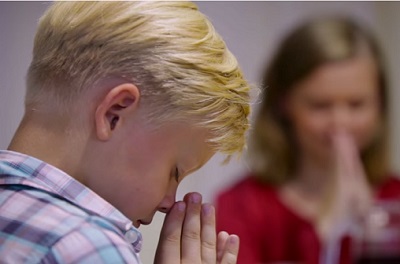 In a political landscape where politicians are told to avoid the possibility of "offending" people by mentioning God—and especially Jesus Christ—a new campaign ad is speaking about the healing power of the gospel to restore hearts, lives and homes.
Sen. Ted Cruz has run the new ad in movie theaters in early primary states that are showing the Christian film War Room.
The spot, called "Blessing," discusses a story he shares frequently on the campaign trail of his father, Raphael Cruz, who is now a pastor and evangelist. Early in his parents' marriage, Raphael was an alcoholic who abandoned his family and moved to another state. That's where he encountered the gospel and returned home to his family, like the Prodigal Father.
"Were it not for the transformative love of Jesus Christ, I would have been raised by a single mom without my father in the household," Cruz says in the ad.
"God's blessing has been on America from the very beginning of this nation," the Texas senator says as the screen shows a young boy saying grace. "Over and over again, when we faced impossible odds, the American people rose to the challenge."
"This is our fight, and that is why I'm running for president of the United States."