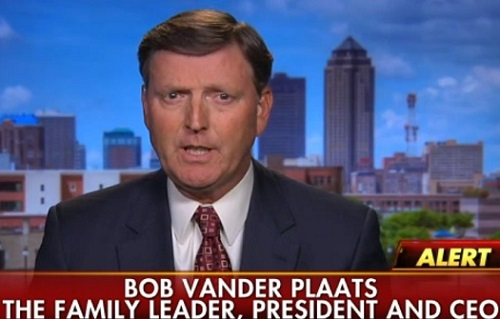 Politically active Christians hold a pivotal influence over who wins the Iowa caucus, the first-in-the-nation political contest that can launch a candidate from obscurity to the White House. Evangelical leader Bob Vander Plaats, president and CEO of The Family Leader, exercises some sway over their activism.
Vander Plaats recently told Fox News the three qualities that he most wants in a candidate.
Personal integrity tops the list.
"We're looking for a person of character, somebody that we can trust," he said. "We're looking for somebody that's competent, somebody that can do the job. And we're looking for somebody who surrounds themselves with the right kind of people; what kind of company do they keep?"
He spoke favorably of several candidates in a "great field"—from front runners Donald Trump and Dr. Ben Carson to Ted Cruz, Mike Huckabee, Rick Santorum, and Carly Fiorina.
But he said he wants to be in line with the mainstream Republican voter, who is tired of politics as usual.
"We have to identify the pulse of the American people, and they're definitely showing they want leadership from the outside today," he said, "leadership that's actually going to be bold and courageous once they get to Washington, D.C."
"We always put principle over politics," he said.
Sometime near Thanksgiving, he expects to endorse a candidate and "hopefully be able to champion them over the finish line" and into the Oval Office.