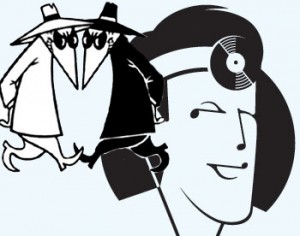 One of the side effects of socialized medicine is that the government must have access to the history and prognosis of all its patients. This Big Brother boon is coming to America.
The New York Times reported over the weekend that the Obama administration is "rewriting" its rules governing who can look into medical records – and whether you are allowed to find out about it. Kathleen Sebelius, Obama's HHS secretary, drafted temporary rules last August, then unveiled "permanent" rules just last month, but they were so loose many on the Left could not agree to them. Under current rules, "No notification is required" if someone steals, tampers with, or otherwise accesses a patient's medical records unless the hospital judges it would pose "a significant risk of financial, reputational, or other harm to the individual."
Breaches of privacy are all-too-prevalent. The Times noted the Privacy Rights Clearinghouse "estimates that more than five million people have been affected by breaches of medical information in the last 18 months." The Institute of Medicine documented tens of thousands of breaches in 2007-8. These include the loss of Social Security number, the crown jewel of identity theft.
The actions of the Obama administration will further compromise patients' privacy while laying heavier burdens upon health care providers
Obama managed to sneak a provision into the 2009 stimulus bill to make medical records more readily transferable. Section 3001 of the American Recovery and Reinvestment Act of 2009 sets aside $19.2 billion to digitize records, turning the traditional, overstuffed folders of papers into Electronic Medical Records (EMRs). Federal law authorized the "development of a nationwide health information technology infrastructure that allows for the electronic use and exchange of information."
The records are to include, "at a minimum, diagnostic test results, problem list, medication list, medication allergy list, and procedures." The EMRs should also list each patient's "problem list," consisting of such things as "(i) Diseases. (ii) Injuries. (iii) Impairments. (iv) Other health problems and their manifestations. (v) Causes of injury, disease, impairment, or other health problems." CNSNews.com asked Dr. David Blumenthal, the National Coordinator for Health Information Technology, what if any information would not be stored for all to see. His answer seemed less than forthcoming.
(Story continues below video.)
A side effect is electronic health records open patients to far great threat of hackers. But a vast array of organizations already have access to patients' "private" medical information.
The greater fear is the officials of ObamaCare will use this information to deny care to those they deem too weak or unworthy to live. Those fears were verified by Dr. Donald Berwick's presence at the press conference announcing new "permanent" regulations last month. In any socialized medicine scheme, the State must pour over its subjects' records to prioritize them for care – or to deny them care. As Clinton's Labor Secretary Robert Reich put it, a government bureaucrat will gently whisper into an ailing grandmother's ear, "We're going to let you die."
EMRs create the virtual infrastructure necessary for death panels. Perhaps that is why Obama is willing to pay for them. The stimulus funds offer doctors and hospitals incentive pay to digitize records, and threaten to reduce Medicare and Medicaid reimbursements to those not using digital records by 2014, reducing payments by one percent a year beginning in 2015.
Federal tax dollars will defray the enormous cost of purchasing the equipment necessary for EMRs. Such systems run doctors an estimated $50,000, and hospitals can pay $50 to $100 million. However, The Washington Post reports the government will award a maximum of only $11 million per hospital.
This unfunded mandate will drive already skyrocketing medical costs even higher. The Miami Herald reported that Miami Hospital is paying $100 million. The paper quotes Dr. Tony Prieto, a local family practitioner who works alone, that the federal reimbursement "won't even be close" to his expenses. It added even a local hospital facing "financial woes is upgrading its…system as part of the federal push."
How increasing medical costs is supposed to decrease medical costs is a secret known only to Democrats such as Joe Biden, who believe, "We have to spend money to keep from going bankrupt."
Sadly, losing our money pales in comparison to losing our privacy and, perhaps, our lives.
This article originally appeared on Tuesday, August 24, 2010, on ImpeachObamaCampaign.com.