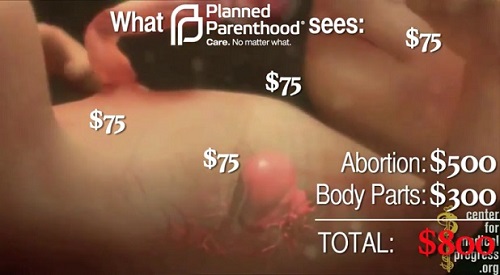 MADISON, WI, September 25, 2015 (LifeSiteNews) – As the U.S. Senate failed to defund Planned Parenthood on a national level, the state of Wisconsin took a step toward depriving the organization of taxpayer dollars. The State Assembly passed a bill that would deprive abortionists of $3.5 million in state Title X Family Planning funds.
The bill passed the Republican-controlled Assembly by 60-35.
"The Senate is the next step, and we are confident of its passage there,"Matt Sande, the director of legislative affairs at Pro-Life Wisconsin told LifeSiteNews shortly after the vote.
Assembly Bill 310 would redirect women's health care funds to local agencies and facilities, rather than the abortion industry.
Under its terms, a health care provider may only receive state funds if it "does not provide abortion services, make referrals for abortion services, or have an affiliate that provides abortion services or makes referrals for abortion services."
"Family planning funds undeniably free up resources within receiving organizations like Planned Parenthood of Wisconsin to engage in the surgical abortion business," Sande said.
"And despite their protestations, it is an open question whether they engage in the grisly trade of aborted fetal body parts. They cannot be trusted and are not entitled to the people of Wisconsin's money," he added.
His comments came as the Alliance Defending Freedom released a report showing more than $120 million in potential fraud by Planned Parenthood, with 26 of the state audits the report cites coming from Wisconsin.
Whether local Planned Parenthoods are guilty of those charges or not, Pro-Life Wisconsin State Director Dan Miller said he is happy that the money will be given to other women's health care providers, because "abortion is not health care."
"Planned Parenthood of Wisconsin – a non-profit organization with a net worth of over $10 million that profits from killing unborn babies – should not be considered a health care provider," he said. Wisconsin cannot continue to throw money at organizations that perform abortions."